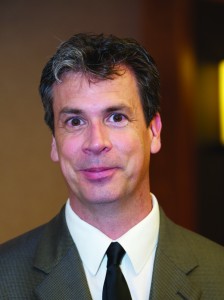 Mike Griffith is as an independent school finance consultant. His clients include: the Education Commission of the States, Ford Foundation, Pew Charitable Trusts, RSEC, and Lawrence O. Picus & Associates. He has worked in the field of school finance policy for the past 17 years with ECS, the consulting firm of Augenblick & Myers, and the Michigan State Senate.
Griffith is a recognized national source for the collection and analysis of state-level education data, including literature reviews, in-depth research and analyses of primary sources (including state budgets and legislation), and multiple levels of quality checks and controls. Griffith is known for his accurate and dependable evidence-based research, which he has expertly conducted on a wide variety of education issues, including school finance–both as an independent contractor and as an analyst with the Education Commission of the States.
Griffith's research has focused on the condition of state budgets, the adequacy and equity of state finance formulas, and promising practices in funding programs for high need students. Griffith has been part of school funding studies in Connecticut, Kansas, Maine, Minnesota, Montana, South Carolina and Vermont. While at ECS, Griffith has worked with policymakers in all 50 states to reshape their school funding systems with the goal of improving student achievement. Griffith is an expert resource to national news media and has been quoted over 250 times by such outlets as: CNN, Education Week, NBC Nightly News, National Public Radio and The New York Times.
Griffith holds a Bachelor of Arts degree from Michigan State University; a Master of Arts degree in Public Administration from The Ohio State University; and a Master of Arts degree in Education Management from Trinity College, Dublin, Ireland.